ACC Futures Workshops and Manifesto Discussion
Mon 23 Jul 2018, 10:00 am
Mon 23 Jul 2018, 03:30 pm
PSA House Level 6
11 Aurora Terrace
Wellington
ACC Futures Event, Social Issues Event, Advocacy Campaigns, Conferences Workshops Classes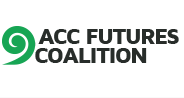 This workshop is for members and potential members of ACC Futures.
Hon. Iain Lees-Galloway Minister for ACC will be present and speaking to us.
The Labour Party's ACC policy commits the government to repeal changes to ACC and fully implement the recommendations of the Dean Report. This workshop offers an insight into the shape of new ACC legislation and also a unique opportunity to discuss and influence the further development of ACC.
After lunch, the workshop will include presentations by: Warren Forster of Forster and Associates on extending the ACC system to disability regardless of cause to remove the causation problem, and Dawn Duncan of Auckland University on beyond the workplace accident: a model for the reform of New Zealand's compensation laws.
The afternoon will the allow for workshops for participants to report back and pass on their opinions on the draft manifesto, or any changes including wording that they would like to see. Feedback will go back to drafters.
There will also be an opportunity for everyone to contribute to the priorities of ACC Futures, such as what changes to ACC should the group focus on.
The day is planned as follows:
10 am - 11 am: Introduction of the Draft Manifesto and priorities for the meeting with the Minister.
11 am - 12 noon: Meeting with Hon. Iain Lees-Galloway.
12 noon - 12.30 pm: Break for Lunch.
12.30 pm - 2 pm: Presentations by Warren & Dawn
2 p.m - 3.30 pm: Workshopping the Draft Manifesto and feedback of priorities.
The ACC Futures Coalition is committed to a 'no-fault' social insurance system for all New Zealanders and supports an investigation into an extension of the scheme to cover sickness as well as injury.
No charge. Tea and coffee provided.
Please RSVP to felix@hazelarmstronglaw.co.nz if you have not already.