ACC Futures Forum- ACC re-envisaged for the 21st century
Fri 30 Apr 2021, 08:45 am - 5:00pm
Brentwood Hotel
16 Kemp Street, Kilbirnie, Wellington

$95.00 (GST does not apply)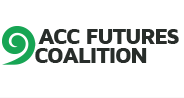 Kia ora everyone,
Welcome to the ACC Futures Forum 2021!
We are excited to announce that we will be having the forum on the 30th of April 2021 at the Brentwood Hotel in Wellington.
This is an all-day event and will feature presentations and workshops from passionate experts about ACC, its' problems and what the future of ACC might look like.
This will include presentations on:
ACC: Challenging the neo-liberal framework
Addressing inequality in ACC: Māori and Women
How ACC fails the disabled community
The immediate changes we need
Reflections on our way forward
And workshops on:
Reforming the accredited employer scheme
Medical issues and occupational disease
Māori and ACC
Gender and ACC
Disability and ACC
Rights of appeal and legal issues
The funding and governance of ACC
Social insurance: other models and their implications for ACC
The cost of the event is $95 per person and will include morning tea, lunch and afternoon tea.
Please follow the link below to register
https://docs.google.com/forms/d/e/1FAIpQLSfi1PrzDASysj7_RIukVj8ErednjytqPoBWGbMQQdTV3D2E0w/viewform?usp=sf_link
A schedule for the forum can be found here: ACC Futures Forum Programme
If you have any questions, don't hesitate to get in contact with me via email at Quinn@ArmstrongThompson.co.nz
A special thank you to the organising committee of Susan St John, Glenn Barclay, Hazel Armstrong and Quinn Vugler for their work on this.